Indulge in the best experiences at The Mandolis!
Discovered by two travelers with dreams and
created by their dreams. As created for further
development and dreaming and staying, forever. . . . .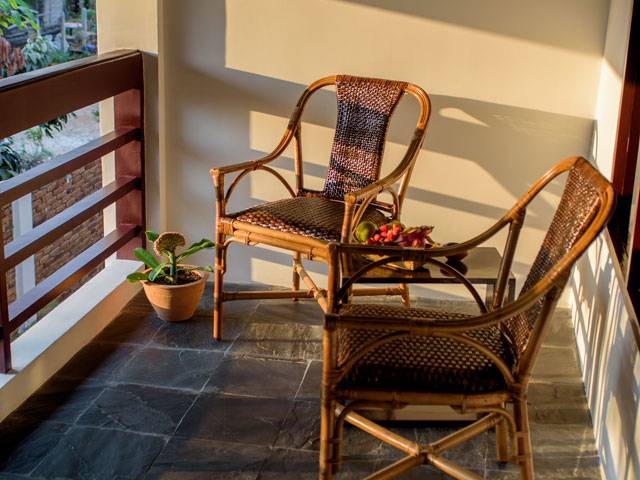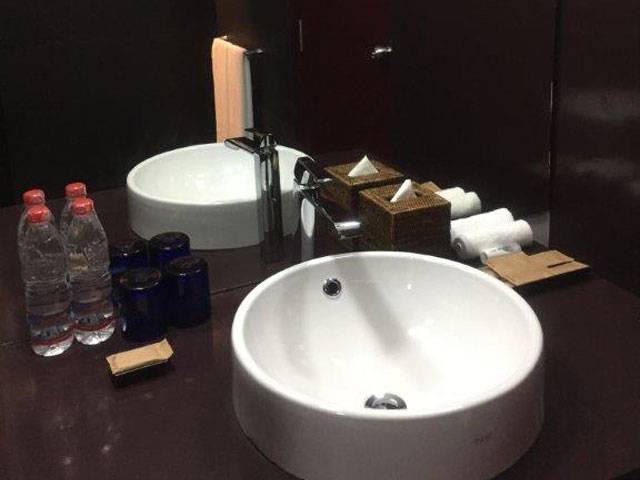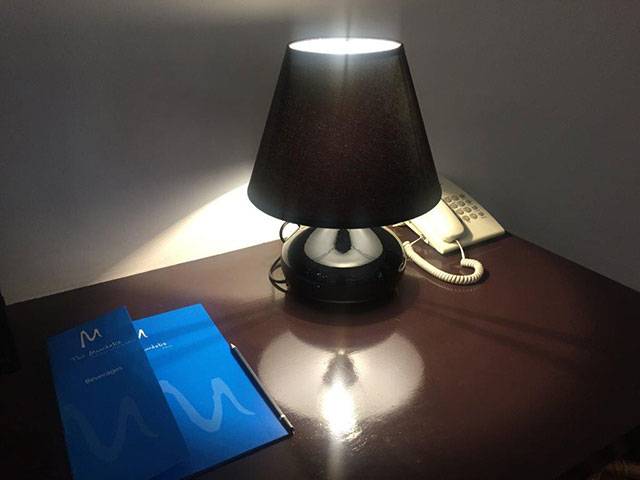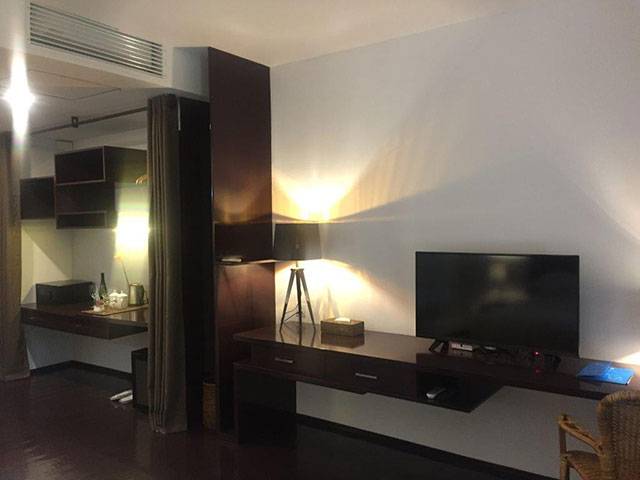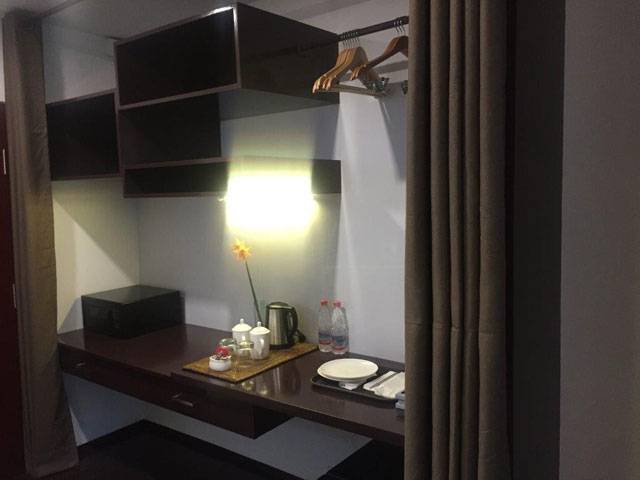 Generous, cozy and comfortable
Although the rooms have a standard floor plan, the space offered is significantly larger than guests are accustomed to. All rooms are accessed from an open corridor and have a bathroom with walk-in shower and a private balcony with chairs and table. The design concept of the hotel is consistently implemented with a contemporary interior design and lighting concept.
Artificial lighting and natural materials in surprising architectural use. The design of the restaurant is characterized by bamboo and wood. Built-in-furniture and furniture as well have been specially designed for this location. A sophisticated but restrained contemporary lighting concept is designed to make the stay an unforgettable experience. The concept is supported by an innovative kitchen brigade, which creates a mostly European and Oriental cuisine with Asian influences.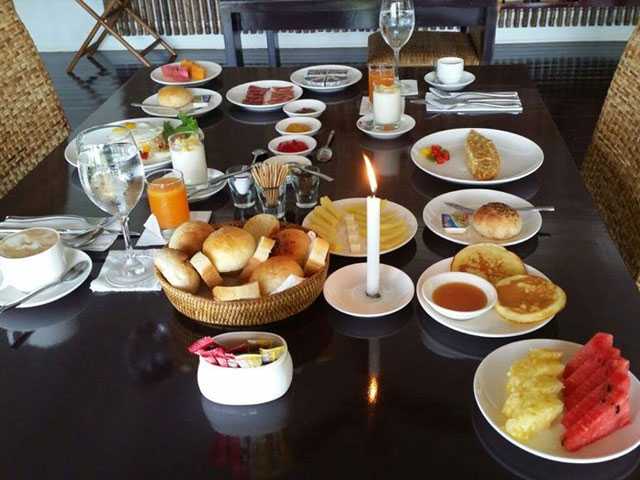 Reserve Your Seat
Breakfast: From 7:00 am to 10:00 am
Launch: From 11:30 am – 1:30 pm
Dinner: From 5:30 pm – 8:30 pm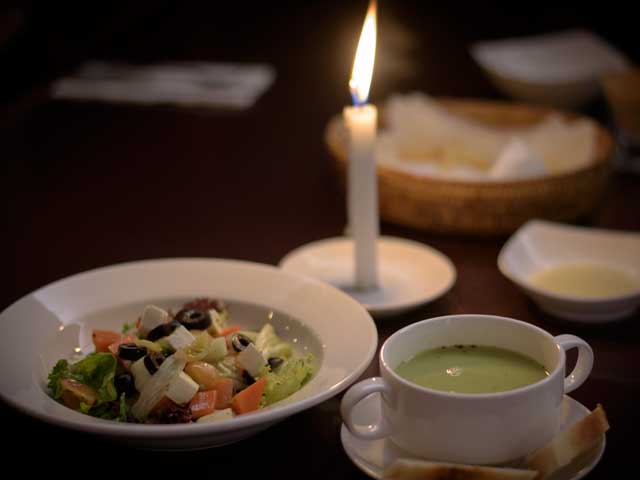 Restrained contemporary lounge design integrated in an existing garden with surprising new design ideas. Completely open air, the lounge is arranged on a wooden floor with cushions and further seating possibilities and shaded by an existing generous tree population to invite the guest to linger. In addition to the drinks and food offered by the restaurant, there are also tapas on offer.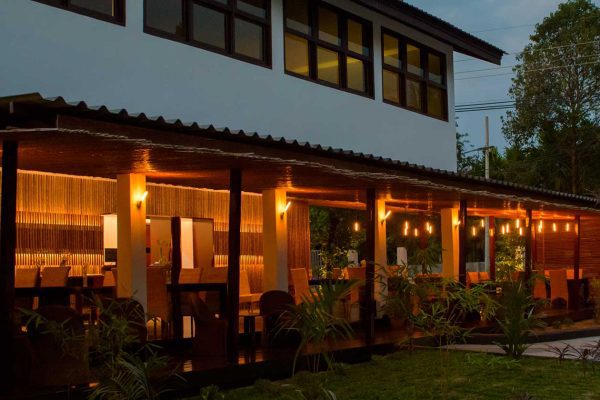 Whether it's a corporate event, a wedding or just a big night out, we have everything you need.Please visit The Mandolis bar and enjoy our special beverages.
Daily Happy Hours
4:00 pm – 10:30 pm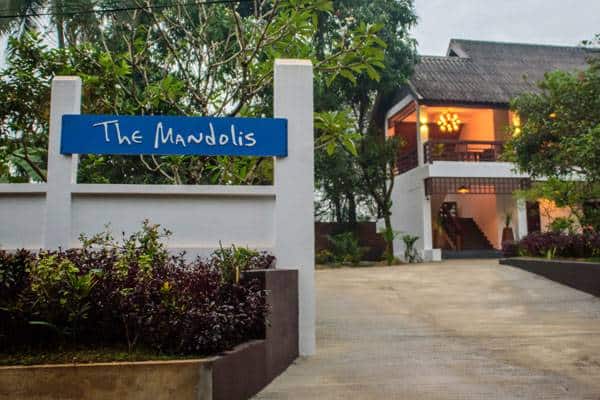 Pool Bar:
Opening hours Daily: 7am – 10pm
The pool's extended closing time is 11pm daily

Subject to closure at 9pm on special dates
Entry policy: Exclusive to Hotel Guests
Making Of The Mandolis
The story of The Mandolis and its realization by us, the promoters, investors and planners Nawar Al Bitar and Roman Steinemann begins on the beaches of Sihanoukville and Kep in Cambodia and finds his finally happy conclusion in Dawei and on the Dawei Peninsula in the South of Myanmar.
Years ago. we went to Cambodia to see if there was a possibility to create a small holiday resort on the beach. The ideas were vague and the thoughts of an actual realization still far away. We quickly realized that the few beaches in Cambodia were not very interesting or then hardly available. As much less time had to be spent on exploring than expected, we decided to travel to Myanmar. Nawar Al Bitar had known the country for years and was already fascinated by it. Roman Steinemann, on the other hand, visited the country for the first time, but he too was immediately captured by Burmese culture.The idea was developed to look for an opportunity in Myanmar to perhaps one day indeed build our new future. Two years went by with trips to Myanmar and the exploration of almost all the beaches on the west coast of Myanmar. For the time being, the search was concentrated on the Rakhine State and there on the section between Ngapali and Goa. Many untouched beaches, almost untouched nature, exceptionally hospitable residents, made it easy for us to be delighted by this part of Myanmar.
We felt welcome and found quick contact. Several beaches were tested and mostly left without results. We could finally find a land strip with direct beach connection, but in the end the first experiences with negative aspects of the Burmese culture led to an early end of this project. Despite disappointment, the decision was made to concentrate on other even more untouched regions. The Taninthary Region in South Myanmar with its unspoiled beaches, just opened for tourists, was a great opportunity to explore. The beaches of the Dawei Peninsula were visited particularly. Here as well we were quickly captured by the hospitality. Finally, the Tizit Beach was visited and first discussions with land owners on the beach took place. It quickly became clear to us that our future would be here. The development of our first project was launched. The planning of "The Mandolis at Tizit Beach" was fast, the necessary permits could be applied for and were issued.
The application as an investor was submitted to the Myanmar Investment Commission. But the necessary recommendation letter from the Chief Minister of Tanintharyi is still missing, which is disappointing. For this reason, we are still waiting to continue. Despite the first disappointment, we could not be misled.
As a longer project break was foreseeable, we decided to resume our previously developed Plan B. The search in Dawei for premises for a restaurant with garden finally ended with the rent of a plot with two buildings for a restaurant and a small hotel. The expansion of our business idea from Beach Resorts to Boutique Hotels has been realized. A long story finally ends with the opening of "The Mandolis at Dawei" in December 2017 and hopefully soon with "The Mandolis Resort at Tizit Beach" as well.
The Mandolis Hotel and Restaurant
10 Mingalar Thidar Street, We Kyun Htein Le Ward,
Dawei 14011, Myanmar
Email: [email protected]
Official Website:
https://themandolis.com
https://mandolishoteldawei.com
https://mandolisresorttizitbeach.com